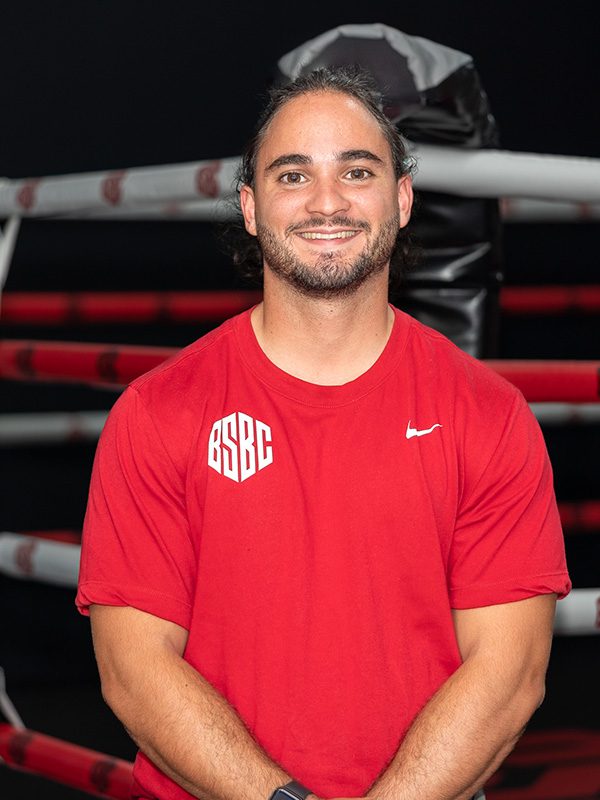 Club Manager & Head Coach
Costa can guide you in becoming the best version of yourself in your fitness journey. As the Head Coach and Club Manager, Costa is an expert on BSBC practices. All class programmes and timetables are bespoke and written by Costa, ensuring all members receive the best training.
A qualified personal trainer and in the process of obtaining his MSc in Strength and Conditioning, he combines evidence-based practice with the holistic approach to coaching to contribute to his client's skill, performance, and confidence. If you're looking for guidance with your training plan or fitness, Costa is your go-to trainer.
Costa understands that a comfortable and happy environment is essential for performing to the best ability and works together with clients to create that for them. Whether you are looking to get fit to keep up with your kids or training for the Olympics, he can support you to achieve your goals.
ASK COSTA ANYTHING
Ready to level up your training or sparring? Contact us today for a one-on-one session with Costa Azzopardi. Enter your details below or stop by to say hello in person.