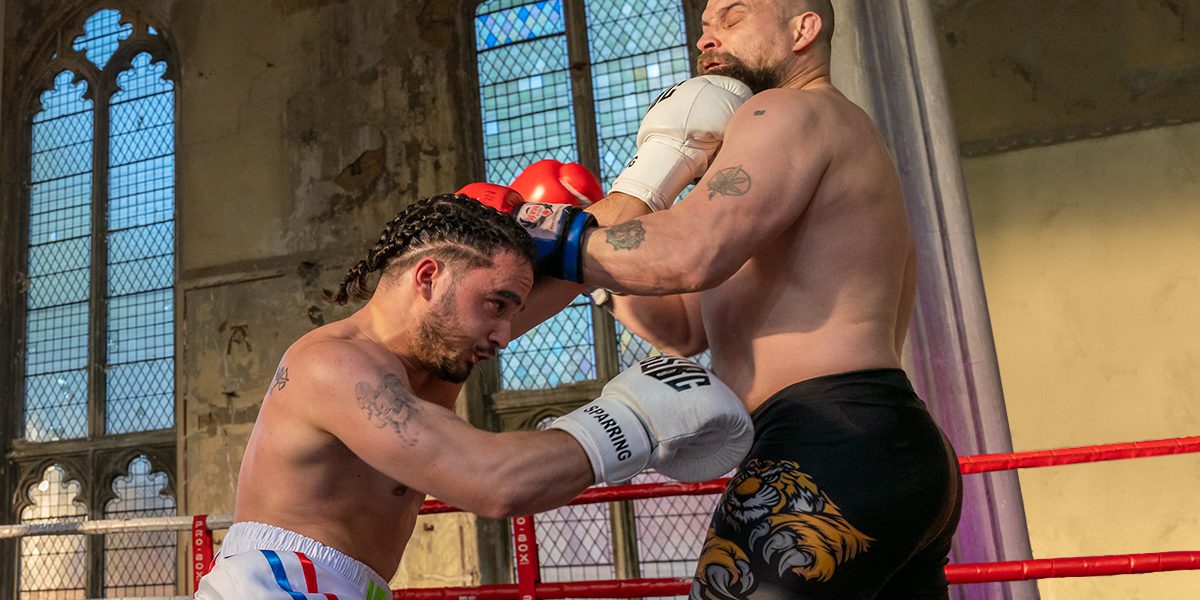 Night of Execution: What Went Down on Sunday 7th May
On Sunday 7th of May, we had the pleasure taking part in another high-quality boxing showcase.
The "Night of Execution" was an electric evening and a complete success, and we can't wait to plan the next. We'll definitely be taking things up a few notches… So, keep your eyes peeled for upcoming BSBC events.
Couldn't attend the event? No stress. In this blog, you'll find a complete rundown of the events. From the fighters to the results, we've saved all the details to ensure you don't miss a thing. Scroll down now to dive into the action.
Night of Execution — All you Need to Know
The Night of Execution was held at the HAC Bow in Mile End. This heritage arts centre has already set the stage for an unforgettable night, as it's a disused church! That's right. Our boxers jumped into the ring in a Grade II listed Holy Trinity Church. Talk about a different atmosphere!
The BSBC fighters taking part included Marcin, Tony, Michael, and Costa — our very own head coach.
All won their fights, apart from Tony, who missed out on a win by mere points, and we know he'll come back better and stronger in the next fight! We're proud of our team and can't wait to see them in action at the next big event.
A Big BSBC Thank you
Alongside praising our fighters, we want to say a big thank you to the fantastic coaches who ran the corners and gave immense support and encouragement to the fighters in the lead-up to the fight and on the night itself. We couldn't have done it without you!
Get to know our coaches and the BSBC team.
We want to say another enormous thank you to all BSBC club members who bought tickets for the show and supported the fighters. The community spirit we pride ourselves on and work hard to cultivate could be felt in the lead-up and on the night!
Community is the heart of BSBC, we're always so grateful for the love and support we receive from our members and their family and friends. So, thanks again for showing up and showing our team some love!
Gearing up for the Next Big Thing
So, what's next?
After the success of the Night of Execution, we're ready to do it all again. But we're prepared to go bigger and better. Stay tuned on our social media for updates!
Will you be involved in the next boxing event? Whether you're new to the sport or an advanced boxer, we have classes for all abilities. We even have classes for juniors and youths. Here, everyone's welcome in the ring, and we're always happy to have new faces around.
Contact us today to see how you can get involved. Or skip to our news section for more event information.