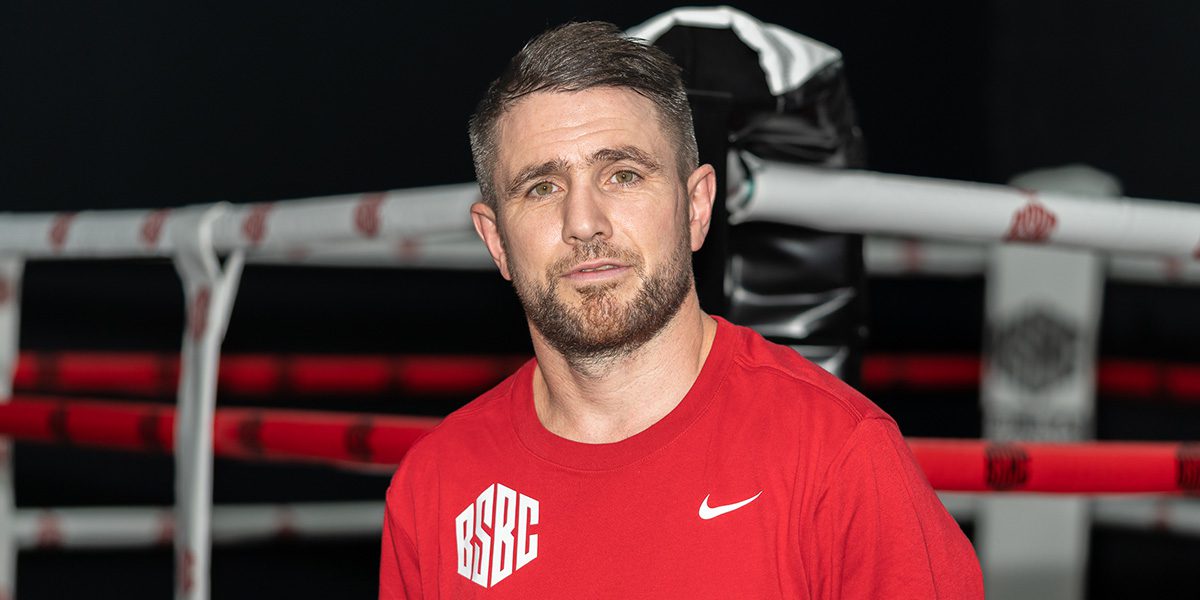 Meet The Team: Introducing Marc Callaghan
Today we're shining the spotlight on another BSBC team member!
We're proud of our team, and we couldn't do it without our dedicated professionals. We want our members to get to know them as well as we do, so we are sitting down with each team member to find out their thoughts on boxing, motivation, and other topics!
So, who's our focus on today? Introducing Marc Callaghan, one of our talented boxing trainers!
Scroll down to learn more about Marc!
ALL ABOUT MARC – PROFESSIONAL BOXING TRAINER
Describe your job in three words:
Enjoyable, challenging and rewarding.
What do you love about personal training/coaching?
Getting the best out of people and making a difference in their lives!
How did you get into personal training/coaching?
After finishing my own boxing career, I wanted to still be involved in the boxing community, so I started training other up-and-coming boxers.
What benefits do you bring as a coach to your clients?
I have good knowledge and experience from my own boxing career, and I can push my clients to achieve their best. I can also advise them on what it's like to compete as a boxer, thanks to my years of industry experience.
What are the best parts about being on the BSBC team?
That it's like a family — we all come together and support each other over a common interest and goal.
What is the most important thing PT clients should know?
To focus on your own journey. Don't compare yourself or where you are at in your progress to
someone else. The only person you are in competition with is your past self.
If you didn't work with BSBC, what would you be doing?
Still training clients. I love what I do!
Who is someone you really admire?
I admire people who have tenacity. It's inspiring to see people pick themselves back up time after time and keep pushing on.
Tell us a fun fact/secret about you:
I nearly missed out on my fight for the Irish title! I decided to go for a walk just before the fight to focus myself, and I got lost! I eventually found my way back, thankfully just in time to step into the ring.
WANT TO KNOW MORE?
Curious about the BSBC team? Come and see us! Visit the club to have a chat (and a box) in person. From skill-building classes to motivational personal training, the BSBC team is here to inspire your workouts.
Explore our classes here OR learn more about our talented team here.