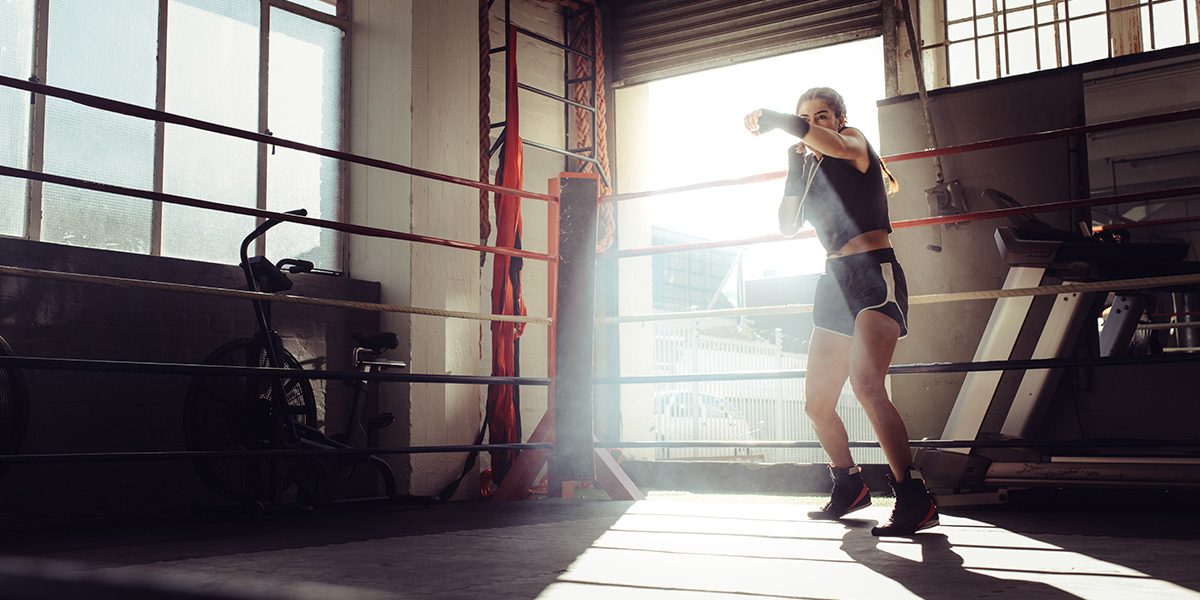 What is Amateur Boxing? A Complete Guide
Boxers are drawn to the sport for a variety of different reasons. From a way to meet fitness goals to the desire to learn self-defence, boxing ticks various boxes for all needs.
A key attraction to the sport is the urge to compete. In psychology, competitiveness is described as one's desire to beat others. This urge can be strong in some people and invisible in others. However, for boxers, the need to compete and win is not just a mindset. It's a lifestyle.
Today, we're looking at what amateur boxing is and how the Bil Sha Boxing Club can help you reach your goals. Scroll down to get started.
WHAT IS AMATEUR BOXING?
Amateur boxing can be described as boxing that's practised below the professional level for boxers between 10 to 40 years old. Amateur boxers don't receive any payment for fights, and they don't box for a living. However, they're still more dedicated to the craft than hobby boxers thanks to advanced skills.
Typically, amateur boxers compete in competitions and tournaments for titles and notoriety. These competitions happen worldwide, and thousands of spectators view amateur matches.
Like professionals, there are boxing organisations that set rules and regulations for amateur matches. These regulatory bodies consider safety, scoring parameters, and weight classes.
WHY TRY AMATEUR BOXING?
Boxing is an excellent workout. But why should you consider amateur boxing? Here are some of the best benefits of the sport.
Firstly, amateur boxing is a stepping stone on the path to making it pro. All professional boxers start out as amateurs, and with success on this circuit, they can progress into making money from their fights.
Competitive boxing is also a great way to channel your competitive nature and energy. You can test your skills in the ring in a regulated and safe environment. This is also a great way to let out frustrations, making you an overall calmer person. These competitions also allow you to meet like-minded people, see more of the country, and join a friendly, motivational community.
Amateur boxing can also improve your mental resilience in a wax boxercise doesn't. When facing a real opponent, you need to be mentally and physically strong. Discipline, focus, and mindfulness can make a good boxer into an excellent fighter.
Self-defence is another critical benefit of amateur boxing. From defending yourself to knowing how to throw a powerful punch, your boxing skills can translate into dangerous real-life scenarios.
Finally, amateur boxing keeps you on top of your fitness. When constantly training, you're always improving your strength, stamina, agility, and cardiovascular health. This high-intensity sport also burns calories quickly. Frequent workouts are the best way to hit your fitness goals.
AMATEUR BOXING: THE FUTURE FOR BSBC
Soon the Bil Sha Boxing Club will be affiliated with England Boxing, allowing our members to start competing on an amateur level.
England Boxing is the country's governing boxing body. This organisation was founded in 1880 and has been helping amateur boxers share their skills and passion ever since. Today, the governing body is associated with over 990 clubs and 24,000 members, and we're excited to join these stats.
Three of our own talented trainers were experienced amateur boxers. Bil, Marc, and Zak all have amateur boxing experience, and are well equipped to train budding boxers with insights from their own time in the ring.
Want to know more? Pop into the gym or contact us online. Our team is always happy to have a chat about your boxing goals.
Ready to start training? Check out our complete class schedule online now. Or jump to our blog to read more.